Fin ObCh BH Apache Van de Vrundenhoeve
'Spark'
Finnish obedience (FCI) champion & Provencial Champion 2004 Obedience (Belgian)
HD/B and eyes tested free (every year) - DNA test by Optigen CEA/CH test Normal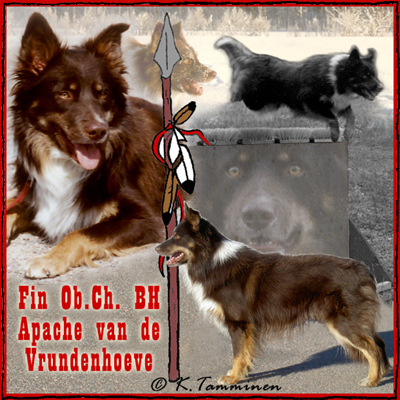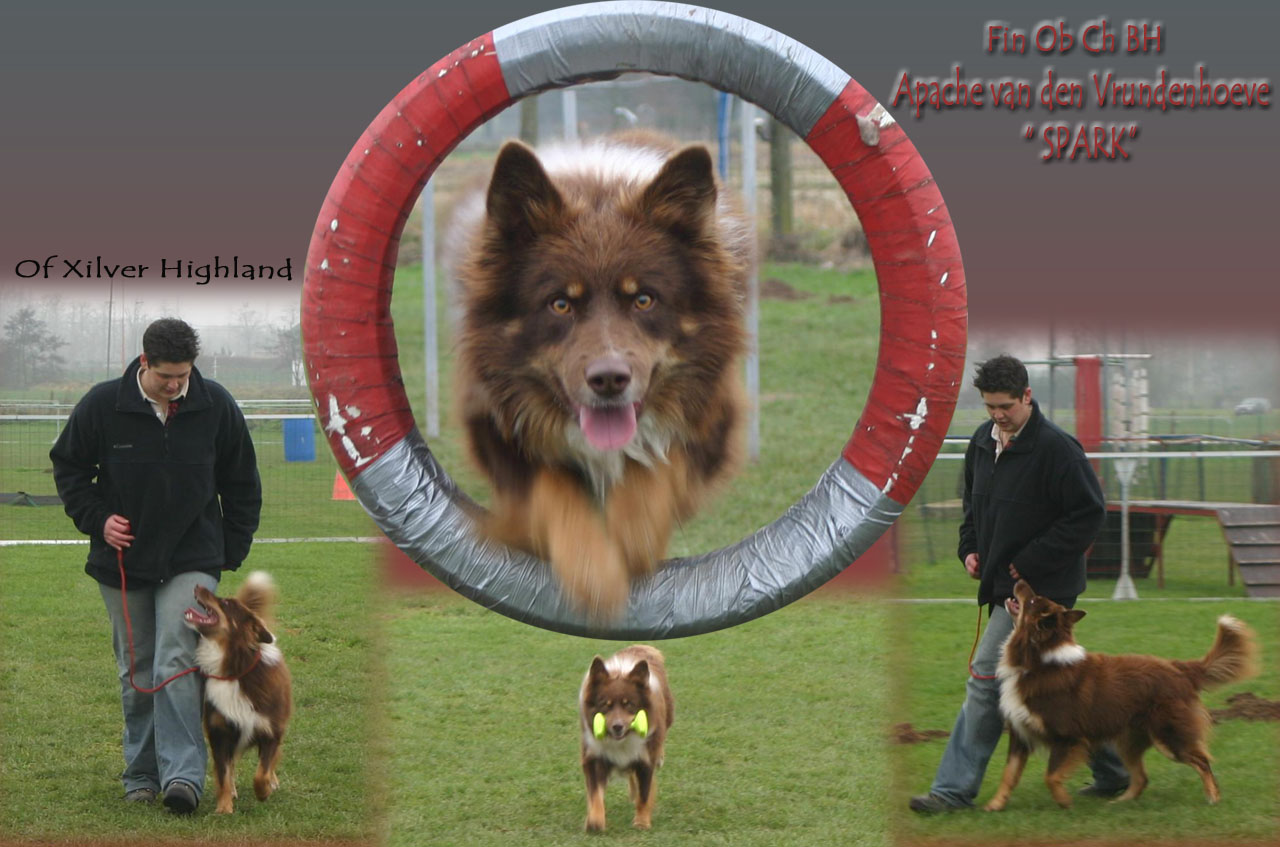 Spark is back in Belgium (summer 2004) after two years in Finland. in those two years he passed the BH test there and became a Finnish Obedience Champ. as well as Katja's best friend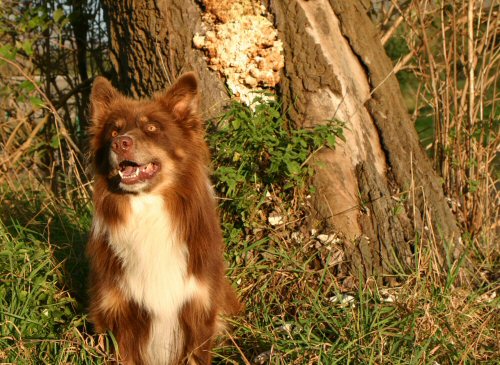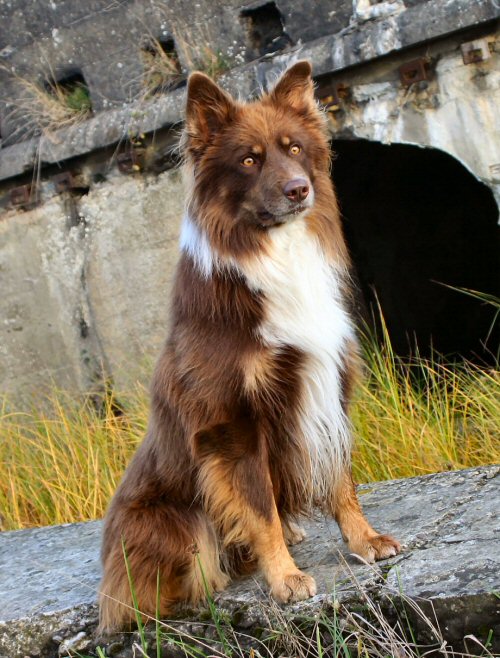 Thank you Katja for giving back such an amazing dog! You've done a great job with him!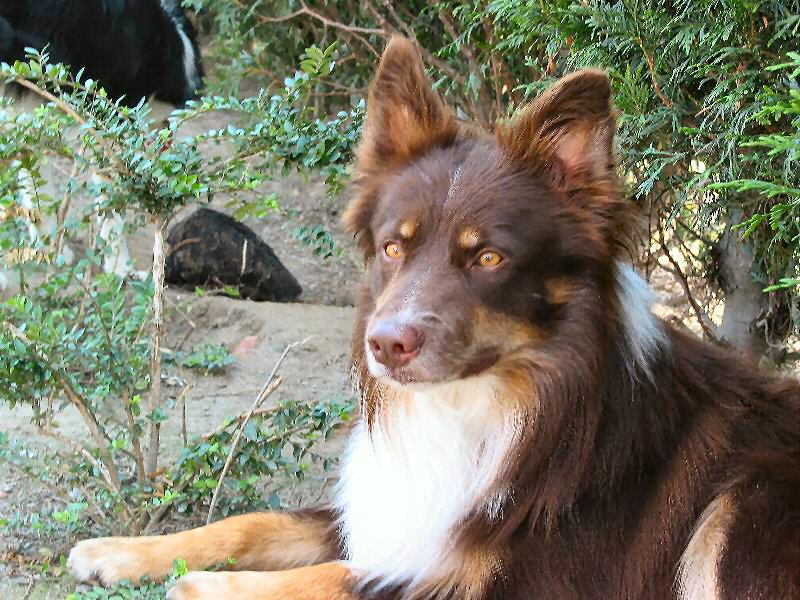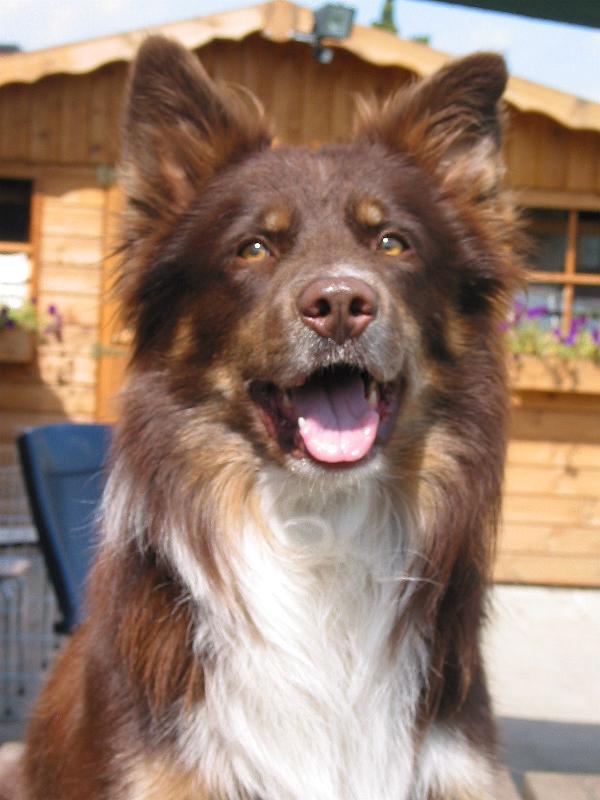 here is his page on the cabaroo website (with more info and fun stuff)
me saying goodbye to Spark and Breeze when they left to Finland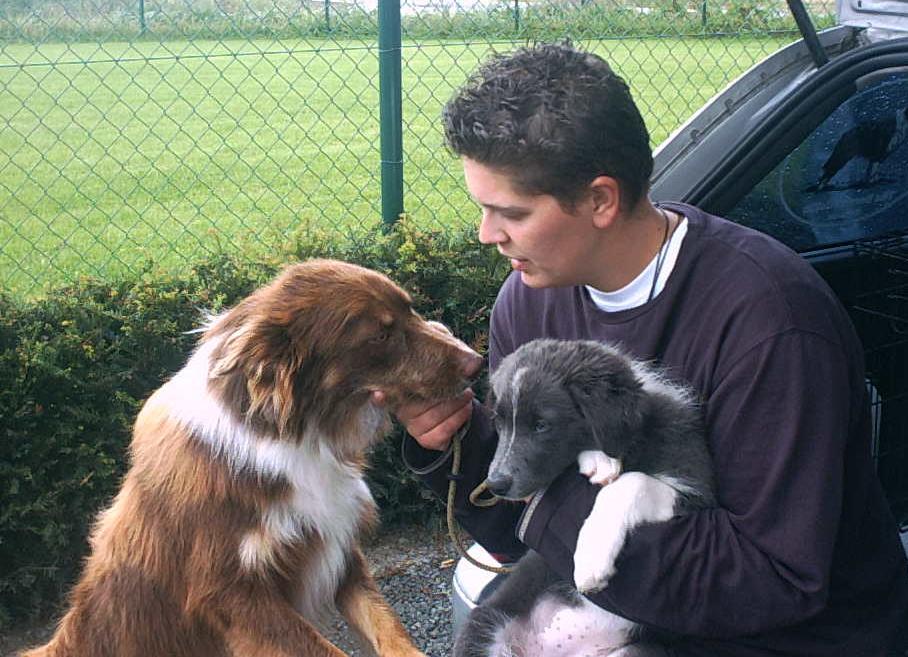 in co-ownership with Katja Tamminen - Cabaroo border collies - Finland.
PEDIGREE

Date of Birth : 12/06/01

Color: Red/White & tan

Owned By : I. Verbercht & K. Taminnen

Breed : Border Collie

Sex : Male

Reg No: LOSH 0888348
Parents
Grand Parents
Great Grand Parents

Sire:
Leon's Irish
Reg No.: Kcreg. Z 0095360 Z02

Cap

Reg No.: ISDS 224276

Scott

Bellie
Lassie

Reg No.: ISDS 225020

Scott

Gail

Dam:
Irish Jess

Reg No.: Kcreg. X 0095360 X02

Cammen Shep

Reg No.: ISDS 183656
Ben
Nan
Nell

Reg No.: ISDS 217586

Shep

Bess